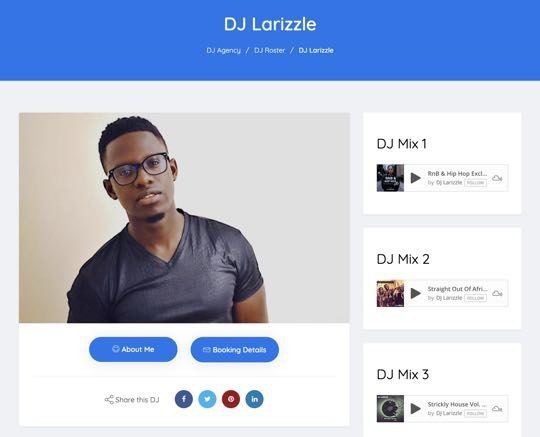 Get the Best
Promotion Online
We offer the best exposure for DJs online. You can add your profile to our agency for promotion at the bottom of this page.
Once live on our site your profile will get regular views from bookers in 198 countries. Bookers who are looking for DJs of your music style. We will promote you for local, national and international bookings.
Click the link below to see one of our DJ profiles. You will get all the same benefits and exposure.